Some weeks ago, we proposed an internal contest, "Draw a Christmas Card " and today we announce Raúl Ortega's creativity has been the winner.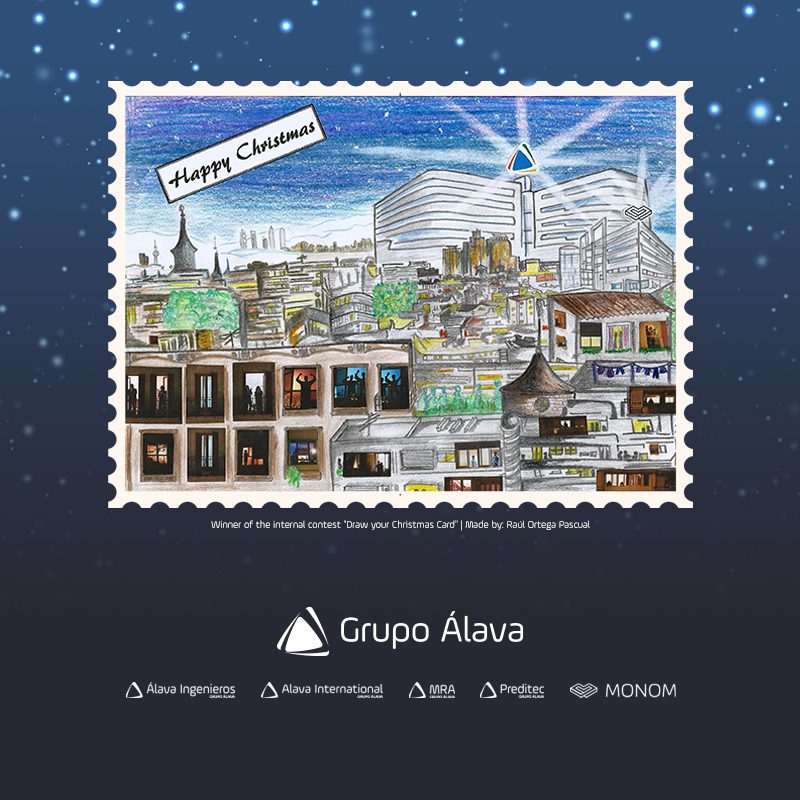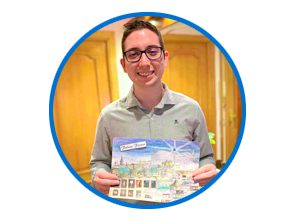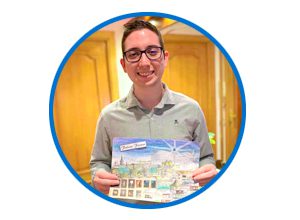 Here we share some information of his process:
Can you explain to us what you wanted to reflect on this Christmas Greeting?
The creative idea rises from this atypical year that we have all lived.
The company has been able to give the necessary tools to each and every one of us to be able to work remotely from home.
Does it represent a specific moment?
It does! In my draw we can see a starry night in December (which could be Christmas Eve) in which each family is at home – alone or accompanied, of course, always complying with the law – and safe.
Some of our clients know our offices in Madrid, but not all of them. Can you explain us what the illuminated buildings are?
In the upper right we see the two headquarters of the companies of "Grupo Álava" in Madrid, both crowned by their logos, simulating stars and with flashes of light.
That lights represents the union of all of us who are part of Grupo Álava, despite the distance and where offices are.
Tell us more about the little details…
In the very meticulous detail of the drawing we can see family scenes through the windows, hanging clothes, parks in the distance, shutters down, lights on, roofs of churches… or remarkable buildings such as the four towers of Madrid. But what I intended to transmit with this drawing is that it could be from any other city.
What technique have you used?
It's done in pencil and colored with wood paints. I have also used some cutouts since collage was allowed and I think that this way it also gives it more realism.
Did you do it yourself, or did you have help?
I had the help of my sister, working together during these last days, and it was a really nice experience. From the brainstorming to the final result has been very fun, I send you some images of the process.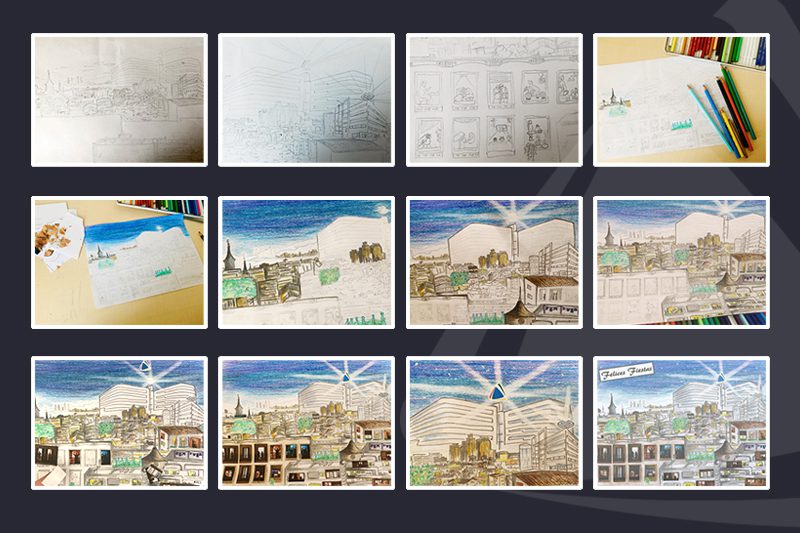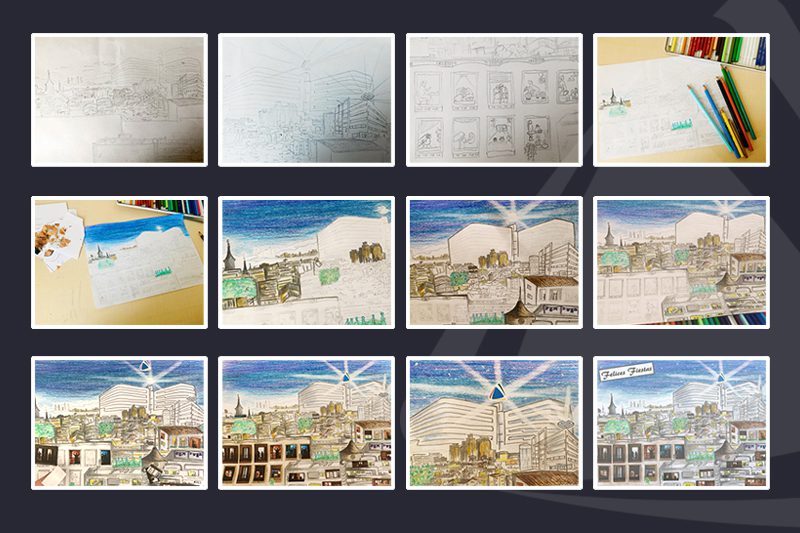 Thank you Raúl for participating and telling us about your experience, but specially for your time.
And you… have you made a Christmas card for your loved ones?
Would you like to share it with us?