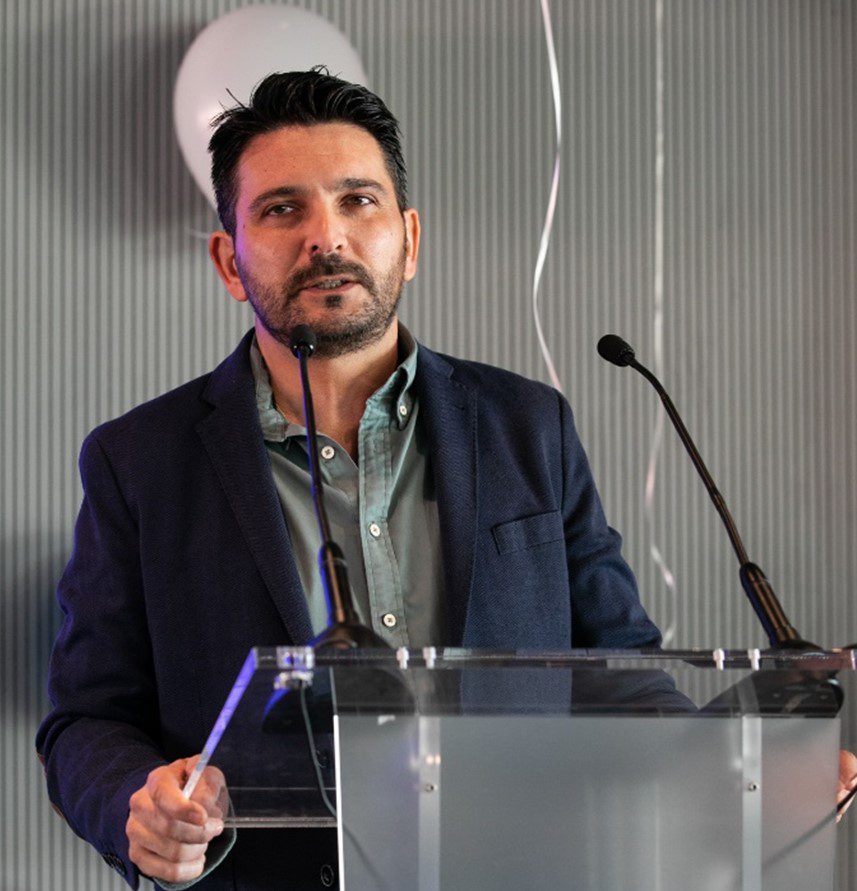 Interview to Francisco Herrero. President of Alava International
"Our greatest success is having a company in the United States that is currently running and fully operational".

Francisco Herrero joined Grupo Álava in the year 2014 after considerable professional experience managing important teams in the construction and transportation sectors. Two years ago, Francisco and his family moved to Miami, from where he steers the entire strategy of Alava International, the company that manages the group's business in the United States. A market that, he says, brings the company "security, stability, and development."
Francisco, we want to thank you for joining us in this interview. We would like to briefly review with you these very intense and exciting years that have seen the start of Grupo Alava's American adventure. But let's start at the beginning. Why did you decide to create Alava International?
Alava International started in the year 2014 with the objective of offering Grupo Alava's services in the United States.
As occurs with many companies, developing the business on an international level is one of the keys to Grupo's growth.
And in order to steer and coordinate this international growth, we created Alava International, which is the result of a well-thought-out strategy and the work and efforts of many people.
Why did you decide to set up the company in the United States?
Our establishing here was the result of many market studies. We studied different regions and countries to explore where we could best develop our business. At this stage, we could clearly see that value added engineering services are more appreciable in more stable and stronger economies. That is why we decided to come to the United States.

Moreover, it is a market with a large and stable volume of business. Here we can contribute many unique aspects that allow us to position ourselves with a certain advantage over our competition.
What was the first Alava International project in the United States?
Our first major project was the renovation of the Lyndon B. Johnson (LBJ) Expressway, in Dallas, Texas. The project consisted of widening the expressway capacity with up to six toll lanes in some sections.
The original design was built over 40 years ago, and it has become one of the most congested routes in the country. With this expansion, we plan to meet traffic needs for the next 30 years.
This project not only opened the doors for us to work with major construction companies in the United States, but it is also an extremely ambitious project.
With a total of 215 miles of highways, the project has a section with up to 28 lanes. Additionally, we built two major interchanges, twelve overpasses, six overpasses for on-ramps and a pedestrian walkway.
Another of the major projects in which you have participated is the SH 288 highway, what did this project mean for the company?
The SH-288 project is the most important project that we have carried out to date in the United States. We are talking about large-scale infrastructure, because it covers a large portion of the state of Texas. Not only has it involved a magnitude on the order of four million euros, but it has also brought us greater knowledge, growth, and stability.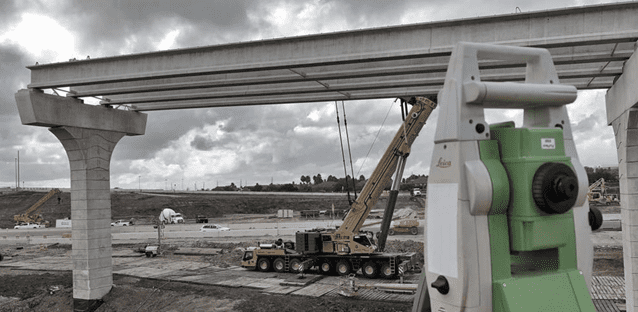 How have you grown in the United States?
We believe that the company's growth has been very organic. We feel that it has met our actual needs. This growth has required making internal improvements to adapt to the customers' needs and to those of the market in a simple and streamlined way.
For this, we have continuously reinvested the profits we have been earning in these years. All of this has been with an eye to developing a solid base in order to create a larger and stronger company over time.
Why did you decide to open offices in Texas, Florida and California?
The US market is divided into three regions covering the East and West coasts and the central corridor. The location of the company's offices corresponds to our plan to cover these three regions.
What opportunities do you believe are offered by a market like the United States?
Security, stability, and development.
I imagine that it has not been easy to accomplish what you have… what difficulties have you faced over these years?
We have made a lot of mistakes, and we have faced a lot of cultural and technical obstacles. Fortunately, this is also a way to learn and do things better.
If I had to point out one, I think the hardest thing has been understanding that each state in the US has its own character. It is as if it were a different country, because each one has its own regulations and legislation.
Could you tell me what your main success has been in the process of setting up the company?
I have no doubt that the greatest success is having a company in the United States that is currently running and is fully operational.
There are not many companies who can say that, who have tried to break into the US market and have failed in the attempt. Many of them are much larger than Alava International and have a larger investment. Being here now is a success in itself.
What projects are you handling at present?
I think we are in good shape. We have a considerable volume of projects that we are tackling.
Perhaps as a business plan, the greatest challenge in which we are involved is becoming a benchmark company in the United States.
Where does the future of Alava International lie?
That is a hard question. On the one hand, we have to take into account US market potential, which is enormous.
And on the other hand, the magnitude of the different business spheres and sectors in which Grupo Alava participates.
I think we still have a lot to do to reach our real future. We are a very small company in a huge market.
We clearly have a long way to go. Our mission is to analyze which is the most advisable path, depending on the opportunities that arise in the market.
That is when we will decide which way to go. As the saying goes, "who knows what the tide could bring?"
How do you see the company in the next five years?
I think that we have a market with so many options that it is hard to make an accurate prediction. I think we will grow at a 15% annual rate with respect to invoicing and business volume.
Our reinvestment policy will make us into a company with a much higher capacity for business development.
Which way will we grow? Maybe we will manage to establish ourselves in two more states in the north, to better tackle the other US geographical framework: north and south.
As a personal challenge, I would like to see the company become a benchmark in the USA in the area of technology solutions and applications.

I am aware that it is a huge challenge, and the market is very difficult. But it you don't dream it, you will never achieve it…