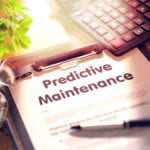 Alava International has considerable experience in the design and implementation of predictive maintenance plans. Switching from a planned maintenance strategy to a condition-based maintenance strategy means extending service life of elements subject to fatigue by between three and five times.  
Condition-Based Maintenance (CBM) or Predictive Maintenance (PdM) identifies breakdowns and plans interventions in machinerys before deterioration begins, thus reducing productivity losses caused by unplanned downtime or excessive maintenance. In this way, machines and components last longer and are more readily available, overall reliability improves, team interventions are fewer and shorter, and catastrophic failures are reduced through the use of root cause of failure analysis (RCFA), increasing the safety of the facilities and employees.  
A predictive strategy must be based in identification of improvement areas and defining actions based on three principles: procedure, knowledge, and technology. 
Success Story:  Acciona Aguas
Consorcio de Aguas de Aburrá through Acciona Aguas
– Vibration monitoring for the main machines of the Bello wastewater treatment plant.
– Years: 2014-2015. Medellín, Colombia.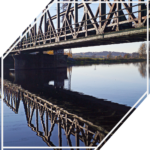 Read More